Christian Patriots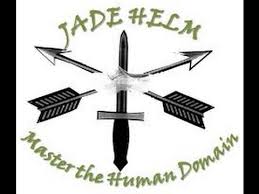 Jade Helm is about putting the nation under the control of the globalists.
We are living in a time of unprecedented craziness and life-threatening danger. Jade Helm Special Operations forces are practicing to extract political dissidents under the unconstitutional authority of the NDAA. Further, Jade Helm conventional military units are "practicing to put several communities under martial law. In addition, America is witnessing unprecedented troop and military equipment movements throughout the country.
Despite these serious nature of these events, there is a more insidious and dangerous threat that looms over the American people.
 President Obama Has Nationalized All American Food and Food Production
Through Executive Order 13603, Obama has granted himself the authority control all food and now has the unique ability to starve America into submission as it relates to his handing the country off to the bankers in the name of perpetuating the New World Order and ridding…
View original post 1,463 more words